A Hands-On Real Estate
Agent in Findlay & Surrounding Areas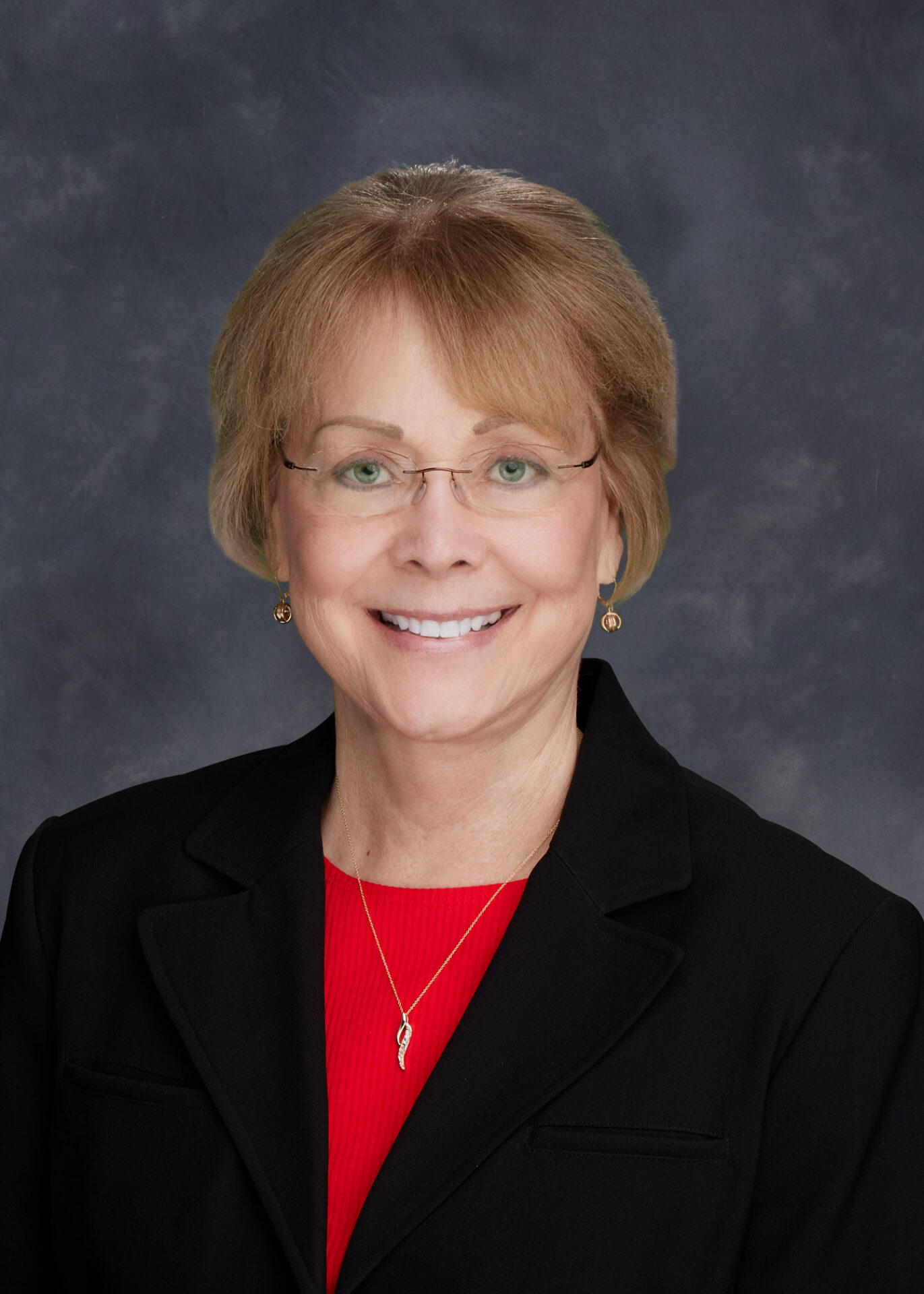 There are many qualities and skills that go into being an excellent real estate professional - integrity, in-depth community and market knowledge, marketing savvy, effective negotiation skills and a high-quality professional network, all of which are hallmarks of how I work.
That said, in my experience as a Findlay real estate professional, I've also found that providing the very best service is essentially about putting my clients first. This means keeping myself accessible, being a good listener as well as a good communicator, and responding quickly to your needs.
This "client first" philosophy has always been my approach and it requires me to continually improve my skills and ways of doing business.
I've found that the latest technologies are enabling me to do everything I've always done, only much more quickly and efficiently. They've also helped me to extend the range of services I provide to my clients.
Born and raised in Findlay, I'm your expert. You will receive the best possible service with an experienced real estate agent like myself.
I'm waiting for you to be a new member of my real estate family. So if you're looking to buy or sell a home in Findlay, Ohio or the surrounding areas, please contact me.

We moved out of town and the last agent did not do a good job for us. Deb did a fantastic job helping us sell our house. She is a client-centered, honest, and knowledgeable real estate agent. Deb has a lot of relationships in the areas needed to sell a house. She helped us find a mold removal company, handyman, landscaping and cleaning company and made sure everyone did a good job. Deb made us feel like we had a trusted family member selling our house. After our house went back to the market, we got three offers within a week. Deb has a great work ethic. Every inquiry with Deb was promptly responded to. I completely trust her! I would highly recommend Deb.
- Ye Tian and Meijiang Yun

My wife and I would highly recommend using Deb for your real estate needs. We interviewed a few realtors in the community and she clearly won us over. She is extremely professional, helpful and a joy to work with. In addition, she is very knowledgeable in her profession. She was able to answer any and all questions we had. Thanks Deb for all of your dedication!
- Mark & Tricia

It is our distinct privilege to write this letter of recommendation for Debra Cole. My spouse and I contacted Debra in the prospect of purchasing our first home. Debra conducted business with us in an honest manner, and helped us find the best fit for our needs. She was pleasant to work with, and we relished every moment of our experience with her. Debra showed great skill her work, and our consultations with her added a great deal of value to decision-making power. Furthermore, Debra played a key role in arranging meetings with the best experts in their respective fields as needs arose for getting a loan, inspecting a home, and receiving much needed support along the way. Debra's attention to details helped us focus on the most important aspects of home inspection and purchase. Her ability to convey technical information to a non-technical audience greatly facilitated our communications with our expert inspector. Most importantly, we came away from our business dealings with a delightful home, and a great friend.
- Jean Keita

Deb Cole is simply the best when it comes to realtors in the Findlay, OH area. I used Deb to purchase my first home as well as sell my first home. Deb provided outstanding services in both cases the entire process. What separates Deb is her experience and work ethic. She knows the market, and provides sound advice. You know what you are getting with Deb, and can be confident in her ability. She is the go to realtor in Findlay, as I was referred to Deb from multiple friends after their positive experiences. I will continue to use Deb for my future real estate needs. To sum it up, with Deb you are getting a person with high integrity, a strong work ethic, and a vast knowledge of the Findlay area market that delivers results for her clients.
- Eric Hahn

Deb was a true 'go-getter' for my sale! We had very little time to get the house ready after my father's death, and I was managing the estate from almost 1000 miles away. Deb was incredible and so efficient in helping me to sell the house quickly, and at a fair price. She went way beyond what we could ever have expected! Deb is knowledgeable, efficient, and VERY easy to work with. I would recommend Deb for any real estate need – she leaves no stone un-turned, and no details are missed!! Thanks, Deb!!!
- Patty Jensen

We would like to highly recommend Deb Cole for the great job she did as our realtor selling our house. Deb assisted us in dealing with our builder in rectifying an issue in our basement and offered constructive ideas to make our home attractive to home buyers. She also found a resource to address some creaky floors. Deb has heart, expertise and a passion for her job. Thank you Deb for all your help. We truly appreciate everything you did!
- Celeste & Ross Williams

As an out of state buyer, Deb Cole did an outstanding job helping me buy a house in Findlay! Deb was extremely helpful in providing local references and assisting me with financing, offer letters, inspection, appraisal, closing and move in. She helped me work through the purchasing process quickly and efficiently. If it wasn't for Deb, I probably would not have been able to purchase this house!
- Tim Sherman

We have had the pleasure of working with Deb on 3 occasions. Each time we felt as if we were her only client. She is very attentive and knows her business very well. We couldn't have been in any better hands. Her experience speaks for itself.
- JJ

Deb Cole represented us in the purchase and sell of our old home and the purchase of our new home. She was outstanding with all three transactions. She is prompt, responsive, very knowledgeable and pleasant. We would definitely recommend her to family and friends.
- Cathy Goad

My husband and I have bought and sold many homes through the years, and have had the pleasure of working with several excellent realtors. Our most recent move, to Findlay was done with the help of Deb Cole, and she is definitely a top tier realtor. She made herself available for showings and arranged tours of interesting listings with short notice. She adjusted her search criteria, and made valuable suggestions as we acclimated to the Findlay market. She was with us ever step of the way from the initial search to close, and we've never had a better closing experience. Thanks Deb!

- Lisa McDonell

We bought and sold our first home with Deb, left the area, and came back to Findlay and bought another home with her as well. I think that says a lot. She really is the best realtor out there. She is dedicated to finding you and your family exactly what you want. Deb is fluent in every aspect of the home selling/buying process and will be there by your side every step of the way to assure you are 100% happy. In our three experiences I hadn't run into anything that Deb couldn't help us with. Thanks Deb!
- Brandon

Deb Cole is a class act realtor!! She is extremely knowledgeable and experienced and uses that to hold your best interests in the highest regard whether buying or selling. As a first time home buyer, she walked me through the process step by step and made an otherwise anxiety provoking experience into a wonderful one for my family!! She has expert connections and will refer you to them when necessary. She is ethical, professional, and caring. She follows up in a timely manner and sees everything through to completion. I highly recommend her as your agent. We will use her again in the future and will refer all of my friends and family in the area to her, as well!
- Kay

I just purchased my very first house and with that came a lot of uncertainty and questions. I'm so glad that I worked with Deb on this process. I can tell you that from my very first phone call with her to set up the house showing through every step right to the final closing she was there to help me. She is the definition of a true professional and made my home buying experience simple and stress-free. She truly makes you feel that you are her only client as she gives you unmatched and great attention and is quick to answer any/all questions you have from her incredible industry experience. And with all that experience she's gained a lot of relationships in other areas needed to purchase a house (i.e. inspector, title agency, etc.) which made the process so simple as she gave great guidance/advice which allowed me to expedite the purchase process. And one of the best parts of working with Deb and it should never be over looked is her humor. It's not all business as she works in the perfect amount of humor throughout the buying process making it so enjoyable and to me that is priceless. Deb is the real deal and you'd be doing yourself a great service by choosing her when buying/selling your house. When it comes time to buy/sell just remember these two words: Deb Cole!
- Erik F.

Deb suggested we make an improvement with our house and within a month it was sold. Keep on mind that this was after a year of having the house on the market with another realtor and also trying to sell it ourselves. She was there to help us the entire way… a true professional.
- Kerwin & Amy Wisely

We will continue to recommend Deb to anyone looking to purchase a home. She made us feel like we had a trusted family member showing us homes. She went above and beyond to make sure we were satisfied. Thank you so much Deb!
- Chase and Amber

Deb Cole is a gem on the Findlay/Hancock County real estate market. Her wealth of experience, knowledge of the business, of the area, professional contacts, tireless energy and dedication to her clients are invaluable. We would highly recommend Deb to anyone interested in buying or selling a home.
- The Hooper's

Deb is extremely well-connected in the community and goes the extra mile to ensure that you and your family are taken care of through the home sale and buying process. She was honest and knowledgeable when it came to setting a price for the sale of our home, allowing it to sell quickly. When looking for a new house, she pointed out potential problems and knew how to narrow down features that we were looking for in our new home. Deb also has a detailed eye when it comes to inspecting potential homes. She definitely goes to work for her customers, making sure they are completely satisfied with their home purchase. We will surely be recommending Deb to our family and friends!
- Amy Foley

It is hard to describe just how good of a realtor that Deb Cole is, because it isn't just how awesome she is at her job or how professional she always remains no matter the circumstances that arise during the selling process. She is also one of the kindest and most attentive realtors that I have ever met. You will not be disappointed….she is fantastic. Thanks again Deb for selling another home for us!
- Laurie & Rob Clement

Deb is a very dedicated realtor – making homeowner dreams a reality. She went above and beyond our expectations and helped us find a home that met our top priorities/ wants for our family. She answers all calls and texts very promptly. You couldn't ask for a more honest, knowledgeable, and experienced person to sell and buy your home! We love Deb!
- Jenna Kreeger

Deb was so helpful and easy to work with. We had a couple of different realtors before her and they didn't compare. Not only did she help us find the house we wanted, but when the house I was selling got held up in the banks she made phone calls for me even though she wasn't getting paid to do it. You should definitely use Deb Cole if you are buying or selling a house in the area!
- Adam Reinhart

A colleague of mine recommended Deb Cole as a realtor that could help me and my family purchase a home in the Findlay Area in a quick manner. It was a great referral for us and I am very happy to refer Deb onto others as well. Deb was top notch in helping us get through several listings in a short amount of time and ultimately get us into a home as soon as possible. Deb did a great job of listening to our wants and needs and then steering us towards perspective homes that would fulfill those needs. Moving in from out of the area I appreciated that Deb was open and honest with her assessments of the homes we were interested in. Most importantly to me, Deb stayed with us throughout the entire process. Once we signed a contract, Deb remained engaged in the process and helped us facilitate the entire home purchasing process while we were still living several hundred miles away. Deb is a professional with the experience that makes home purchasing enjoyable.
Thank you Deb.
- Steve Hawkins

In order to find a house in Findlay, we requested Deb Cole to help us. She is very focussed, pays attention to every detail and a true professional person. She hit the "nail on the head". Helped us to find our house in few months and we were able to make the buying decision in couple of hours only. She guided us while showing the houses what to look/check and eventually saved everyone's time in the house buying process. We could say that we started looking for a house and finally with a house, we also found a true/sincere friend – Deb Cole. All thanks to her.
We would highly recommend Deb Cole for anyone who is looking to buy or sell real estate.

Regards,
Sharma

We recently bought a home, it is our first home, and our experience could not have been any better. Deb Cole is a true professional in the field. She was there for us every step of the way, taking time to answer our questions as we go. She is extremely knowledgeable. If you're looking for a realtor, take the time to give her a call. You will not be disappointed. Thanks Deb! We love our home!
- Levi Parsell

We want to give Deb Cole a great big THANK YOU for selling our Findlay home. We are closing on our new South Carolina home today. She went above and beyond for us. She sold our house in just under 48 hours. Deb made everything smooth and easy for us. If anyone needs a realtor in Findlay we would absolutely recommend Deb Cole.
- Erin & Aaron Fenton

My husband and I have had the opportunity to work with Deb on both the Selling and Buying side of the business. When we moved away from Findlay 5 years ago, she sold our home in less than 1 day. Since then, we have sold 2 other homes and used her advice for staging each time. When we got the opportunity to move back in the area, we knew right away we wanted to work with Deb again. Her knowledge, experience, and expertise helped us make a decision on a home in 1 weekend. She was quick to point out the benefits and flaws for each home and how they would relate specifically to our family. On top of her professionalism, Deb was very responsive and communicative throughout the entire process, which I sincerely appreciate. It made the process of buying a home from out of state so smooth. I would highly recommend working with Deb to anyone who asks. Thanks again for all your assistance! We truly appreciate everything you did for our family.
- The Foley's

I've worked with Deb both buying and selling our home in Findlay. She's simply the best and I will absolutely use her again if we move back to Flag City. Timely, professional, and smart – she got our house sold in 48 hours!
- Paul Hopkins

We have relocated several times with relocation assistance. That is actually how we met Deb. Now that we are retired and downsizing we are flying solo. We chose Deb because we knew she was extremely professional and experienced. We would use her again and highly recommend her to family and friends.
- Pat Goad

After moving to Findlay from Seattle, I was desperate to quickly find a home. Deb was very responsive to my needs and understanding of what type of house I would be satisfied with and features I was interested in. While looking at homes, Deb would quickly point out the benefits and flaws which each house, either through previous experience with the home or by using her keen eyes and extensive knowledge in home construction. I also felt very comfortable that Deb had my best interest in mind when helping me select a home, often talking me out of impulsive decisions which could have benefited her, but leaving me with a home I would eventually regret. I was 100% satisfied with the entire process and the home I eventually bought. I will be recommending Deb to anyone I come across that is looking to buy or sell a home in the area. Thanks Deb!
- Ryan Nelson

Thank you so much for the Great Experience we had selling my in-laws home. It couldn't have gone more smoothly. Deb was so helpful and professional. The house sold two days after listing and for the full asking price!
- Maria Anderson

We worked with Deb for over 2 years to find the right home for our family. She was attentive and focused on our needs through the entire process. She was honest when we asked her questions and never tried to just sell us a house. She understood our needs in finding us the right home. Once we found our new home, Deb made the undertaking of placing our home on the market a seamless task. She guided us through the process and we successfully sold our home. Deb is a professional in everything that she does and truly a kind person. Thank you for everything Deb!
- Lori Strabley

Deb is a true professional in the real estate business. She always took the time to answer all of our questions no matter Big or small. She helped us find movers, painters and everything needed during the moving process. We appreciate all of your help Deb!
- Shelly Tyson

My husband and I are driven by quality and results therefore we interviewed several realtors before we engaged the services of Deb Cole. Not only did we get the best possible outcome (sold our house) but Deb made the process as painless as possible. Deb is a true professional with qualities, such as honesty, integrity, exemplary follow-up and persistence that reinforced we made a great decision. Deb has earned my utmost respect and highest recommendation.
- Karla Falls

Buying or selling a home can be very stressful. Let Deb Cole do the work for you. She is a veteran real estate agent with more than 29 years experience. Deb is a full time agent committing her time and professionalism to each client she serves. We recently bought our dream, retirement home from Deb, and she closed the deal on our previous property. Deb listens and knows what kind of property you're looking for. She will search the market with your needs and wants in mind. She will guide you and stay on top of every step. When you're working with Deb Cole, she makes you feel like her only client. She is never too busy to send an immediate response to any question. After looking for almost 18 months for our house, Deb remained positive and upbeat about finding our perfect property. She will do everything she can to a stressful situation smoother for you. Her experience and vast knowledge of the market definitely sets her apart from other agents. Call her, she will treat you like royalty.
- Diane Thomas
After 33 years in the Real Estate industry, my passion for the business and my customers is as strong as ever. I am a member of the RE/MAX Hall of Fame and a regular in the Ohio Association of Realtor's Sales Awards.
These awards show a dedication to my clients and my motivation to sell your home or find you a home in Findlay, Ohio. View my recent awards and recognitions below:
Ohio Association of Realtors (OAR) Awards:
Pinnacle of Performance
Award of Achievement
President's Sales Club

RE/MAX Real Estate Awards:
Platinum Club Award
100% Club
RE/MAX Hall of Fame
Lifetime Achievement